About me and how started the dream to own
About me, I was born in the Philippines and worked first in Singapore as a nanny. After a few years, I went to cross-country to get to Richmond, British Columbia,Canada.
In Philippines culture, the first son and first daughter are obligated to look after our young siblings, so my big brother and I become the second parents to our youngest siblings while our parents are both working. These are chores that we must obey our parents to help the family.
And we learn such a young age to help in every way, also to make sure we are all going to school, 5 siblings to study. Father's rule boys must be in school as my father said. The boys were the one who will bring money to support their future family, when they get married and girls were just staying home to raise and look after the family.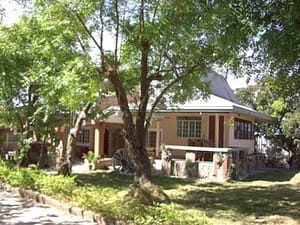 Unfortunately, my brother was victimized by scam or fake agency. My father was a truck driver, he used all his friend's help to find the person who is responsible/recruiter. Needles to say they suggested to my father, he must let one of the daughters replace my brother, the deal is done, and so they can make it fast. Within 4 weeks I left the country, instead of my brother.
Overseas Filipino Worker In Demand
As I've observed, mostly Filipino are traveling all over the world to work abroad and they call us "Overseas Filipino Worker " so the first thing my parents wish was for me to buy our property back. A women got more chance if they want to work overseas Filipino worker, (O.F.W.) as it is in demand, make long story short I am destined to get out of the country, calling for family's sake.
My parents told me as soon I got the replacement funds, then I can return home. Way to go and never look back as for sure know that I can help my parents to recovered the money and like my parents told me, we will end up living under the bamboo tree, LOL!
I focus and determined to do just that collect and send all my salary to my parents to pay our mortgage and then back to the Philippines. Little did I know that my salary in Singapore is not enough to support my siblings to their schooling and pay the mortgage.
And so I learn from my friend that Canada is open for working visa. that's where I started to look for a way to cross to go to work to Canada, become overseas Filipino worker at first, did schooling at night and then become landed immigrant.

This where the story begins, working 3 jobs and find out I must do budget, or we will not be able to buy back our house and lot. So, you see, exactly I know what is like to be a Filipino first daughter in our culture, you become the assistant of your parents.
My parents are very grateful and they invested wisely my working hard salary which I do sent to them monthly, yes you heard me, you do all for family's sake, then my parents said, I must  share my blessing to my siblings, then relatives.
And if I got more that's the time I can help other's to pay the bill in the hospital , mostly my neighbors and did not make any complaint.
Sharing My Blessing
Today, right now I choose to share my blessing to my co-Filipino to give them a chance to start to own their property, I hope I can help them to have their own house and lot. As I know what it's like to be an O.F.W., we work hard to earn and not able to put aside an essential need.
I can make it the difference for offering a lot first to own, payable in 48 months interest free. I am flexible and you can choose what is suitable for you! And make sure it is in your range budget. Available also house and lot.
I hope somehow you can see my vision and try to share or recommend to them this dream-to-own.com in able for them to have a chance to start while working on their contract, so when they finished their contract then, they have their own property and dream do come true.
The most difficult part is to find an opportunity and place to give them to invest in their future property, not costing them arm and legs to start, also its not a scam as I can make sure that before buying they can look and match the tittle, if its really the owner is the same as it stated here.
Would like to hear what's your opinion, suggestions or even questions/inquiries feel free to leave me message.
About Post Author